2000 notes RBI has withdrawn
The Reserve Bank of India (RBI) declared that individuals must replace all of their Rs 2000 notes before September 30th, 2023. Consequently, people must consider the appropriate steps to do so.
The Reserve Bank of India has chosen to revoke its Rs 2,000 denomination banknotes, asking everyone to exchange them before September 30, 2023. Despite the notes' cancellation, they will remain a legal form of tender. We have detailed the reasons for the RBI's decision, as well as the steps that must be taken.
Why are the Rs 2000 denomination banknotes being withdrawn?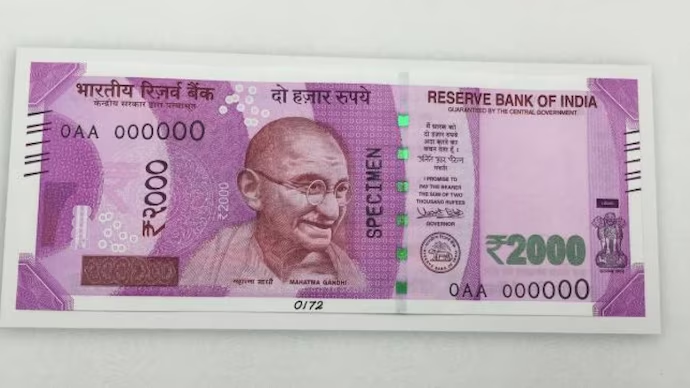 In November 2016, the RBI introduced the Rs 2000 banknote in order to address the currency needs of the economy as a result of the withdrawal of legal tender of the Rs 500 and Rs 1000 banknotes. However, as adequate quantities of banknotes in other denominations have been issued, printing of Rs 2000 notes was discontinued in 2018-19. Most of the Rs 2000 notes were circulated prior to March 2017 and are approaching the end of their 4-5 year life span.
Furthermore, the RBI has noted that the Rs 2000 denomination is not regularly used for transactions and that there is an ample supply of other banknotes to meet the public's currency demands. Keeping this in mind, and in alignment with the Clean Note Policy, the central bank has determined to withdraw the Rs 2000 denomination banknotes from circulation.
What should you do your Rs 2000 denomination banknotes?
Starting from May 23rd, 2023 until September 30th, 2023, individuals can approach bank branches to exchange and/or deposit Rs 2000 banknotes that they hold. Additionally, individuals will have access to the facility for exchange of Rs 2000 banknotes at the 19 Regional Offices (ROs) of RBI having Issue Departments until September 30th, 2023. In order to reduce the difficulty experienced by the elderly, persons with disabilities, and others, banks have been requested to put measures in place.
Is there a maximum amount that can be deposited?
Bank accounts can be credited without any limitations using the Rs 2000 banknotes, and cash can then be withdrawn based on the deposits made.